Let's start influencing each other in a positive way
Ida Skov Nielsen (Danish Board of Technology) – 28th of March 2023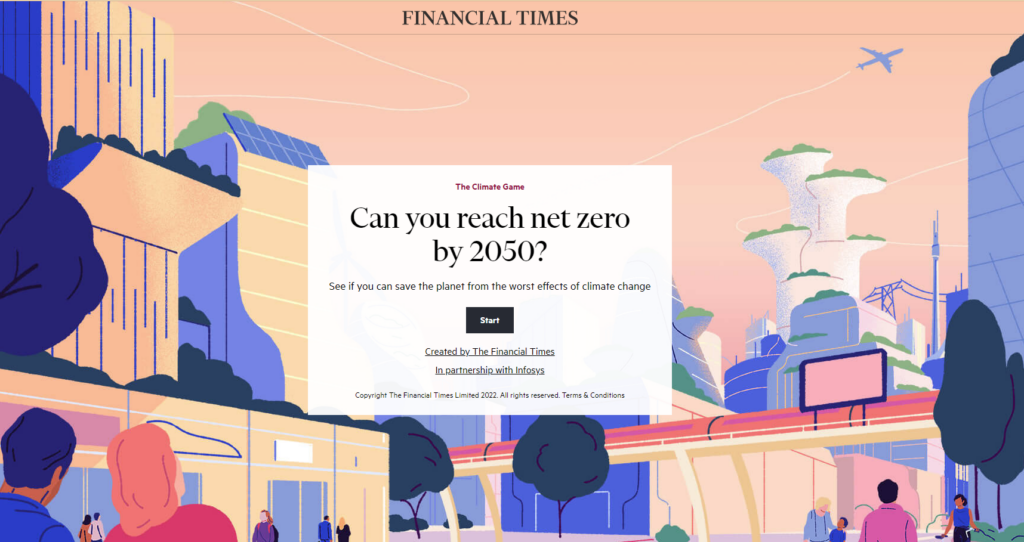 In today's society, knowledge and inspiration can be found anywhere: in literature, in movies, in games, even on social media.
We have asked our engaged young Youth Assembly participants for inspiring readings, podcasts and/or influencers on the topics of climate change, biodiversity and the 6 other Green Deal areas, and they sent us quite interesting ideas to keep our minds entertained and focused on a greener future!
Aadi Walia from Finland invited us to play The Climate Game by the Financial Times, where the player makes decisions based on factual data-driven simulation and explores the different pathways in order to save the planet and reach net zero by 2050. A quite ambitious endeavour!
Davor Džakula from Serbia suggested us to read Danger in the air: How air pollution can affect brain development in young children, a UNICEF report on how outdoor air pollution in big cities, particularly in South Asia (where pollution is at least six times higher than the international limit) is affecting babies and young children.
Looking for something both entertaining and educational to gather the family around on a Saturday evening? A YA participant suggested the movie Don't Look Up, which offers a satirical take on what might happen if we ignore climate change.
Oh, and while you're having your daily dose of screen time, why not learn something as you're scrolling? @archeoplastica on Instagram seeks to increase our awareness of plastic pollution through visibility.
If you're more into podcasts, one of our participants recommended Speak up for the Ocean Blue, which raises awareness of ocean science and conservation projects conducted around the world. A great way to broaden your horizon while getting your daily steps in or doing those boring chores!
Do you have other green recommendations for inspirational content?
Then we'd love to hear about them! Please write to Ida at isn@tekno.dk. We look forward to sharing it!
Let's start influencing each other in a positive way!