GreenScent at the UN WSIS Forum 2023
– Workshop presentation –
Pilar Orero (

UAB team

) – 30th of January 2023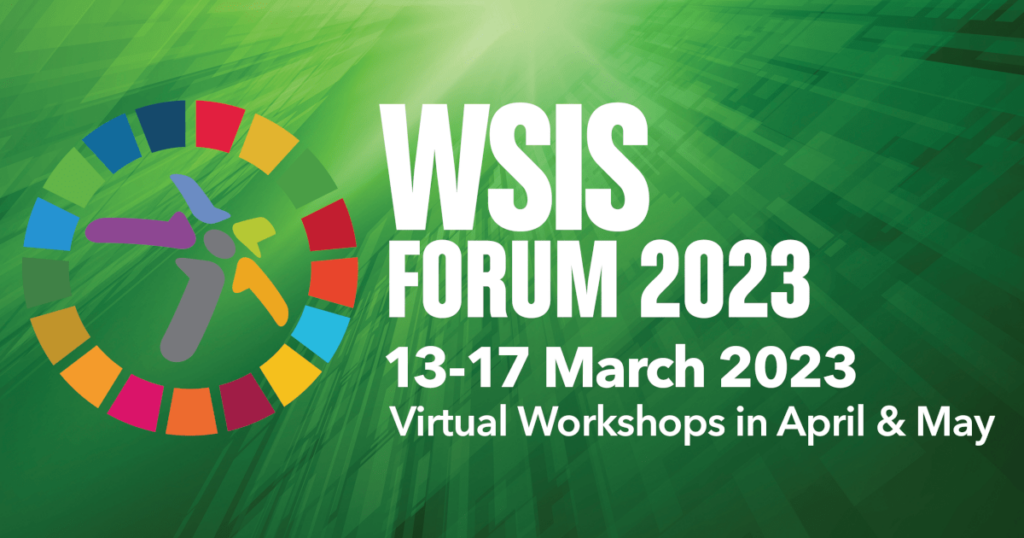 Pilar Orero presented the workshop she will organise with the GreenSCENT partners for the UN WSIS Forum 2023.
On Friday, 27 January 2023 at 14:00-15:00 CET at ITU Headquarters, Geneva, Switzerland with remote participation the Second Meeting of the WSIS Forum 2023 Open Consultation Process (OCP) and the Special WSIS Forum 2022 Chairman Session was held.
The meeting was joined by Mr. Tomas Lamanauskas, Deputy Secretary-General of ITU, H.E. Professor Isa Ali Ibrahim (Pantami), Minister of Communications and Digital Economy, Nigeria as the WSIS Forum 2022 Chairman, and the WSIS Forum co-organisers (UNESCO, UNDP, UNCTAD). More information about the session is available here.
This second OCP meeting was an opportunity to share GreenSCENT ideas, suggestions, and plans on the WSIS Forum 2023. 
GreenScent at the UN WSIS Forum 2023 – Workshop presentation