Shaping the Future of Green Skills:
How Youths are Collaborating to Develop the GreenScent Competence Framework
Ida Skov Nielsen (DBT) – 25th of January 2023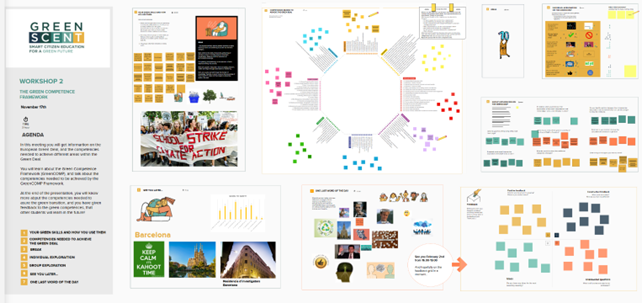 Our amazing Youth Assembly participants met for our second round of online workshops. This time, we really began to get the ball rolling as the focus of the workshops was the first draft of the Competence Framework – the key element of the GreenSCENT project!
For the youths, this workshop was an opportunity to dive into the European Green Deal areas which they each found most interesting and important, and to influence the final Competence Framework. Gian Andrea Giacobone and Andrea Tomassi from UNINETTUNO joined us to present the first version of the extensive framework encompassing knowledge, skills and competencies related to the eight focus areas of the European Green Deal: Biodiversity, Circular Economy, Clean Energy, Climate Change, From Farm to Fork, Green Buildings, Smart Mobility, and Zero Pollution.
The participants helped develop the Competence Framework by proving new ideas and feedback on the competence areas, the frameworks' usability, design, and comprehensiveness to help us learn what works well and what needs to be improved. And while the GreenComp is an ambitious project with a magnitude that may take some time to grasp, we got the impression that we, with the help of our talented youths, are headed in the right direction!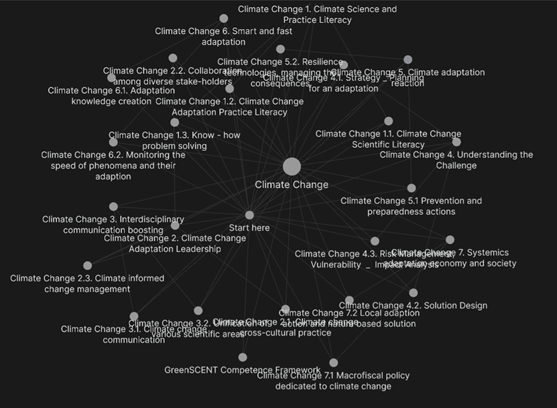 The GreenComp will shape European education for the coming generations and will help cultivate informed and empowered youths – therefore, it is imperative that it is developed in collaboration with our young participants. They are, after all, the real experts here! 
A big thank you to all the dedicated young people who choose to spend their time with us for the sake of the future – and see you in February for the third round of workshops!
Shaping the Future of Green Skills: How Youths are Collaborating to Develop the GreenScent Competence Framework