Learning Sustainable Behaviors Through Open Innovation
Nora Aline, Solène Delarue and Alexandre Barthel (Agorize) – 19th of June 2023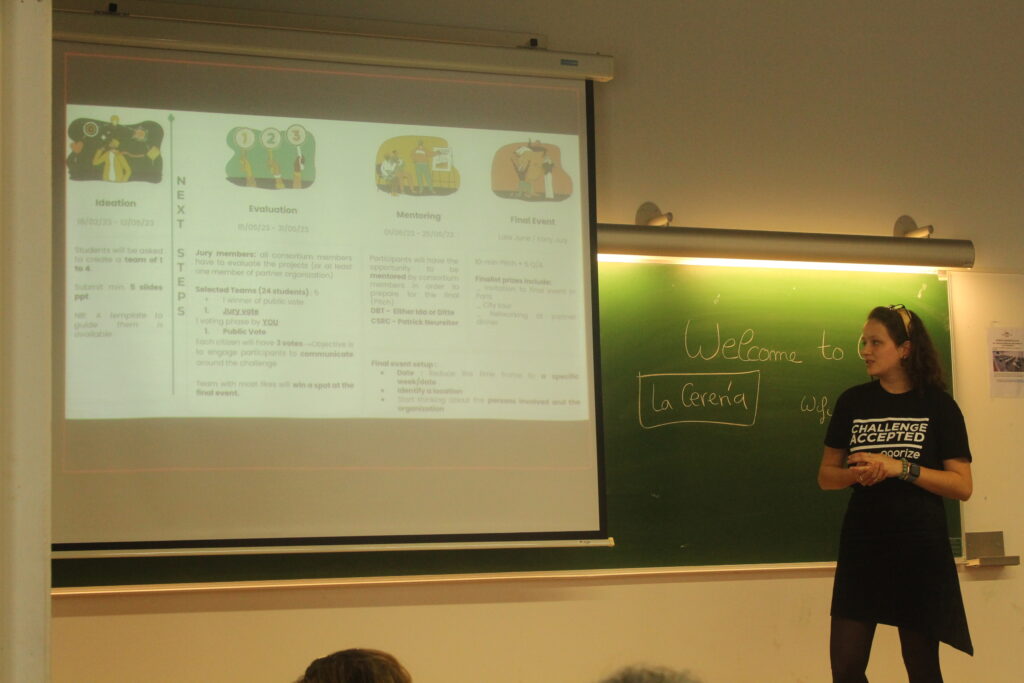 As the need for sustainable behavior grows, experimentation is becoming an increasingly popular approach for learning new habits. The GreenScent project, in partnership with Agorize, has launched a call for innovative ideas to accelerate Europe's ecological transition, and experimentation as a key component of their initiative. In this article, we will explore the benefits, challenges, and potential impact of using experimentation to learn sustainable behaviors, and its role in promoting a more sustainable future.
The stakes
The objective of the program is to enhance the consciousness of European citizens regarding the impact of their actions on climate and sustainability issues. This will be achieved through the creation of training programs tailored for both individuals and professionals. The EU has set a goal of making every young citizen aware of their environmental impact in the next two decades. To accomplish this, a fresh approach to powerful communication was deemed necessary to effectively reach and engage all relevant individuals.
The contribution of the Agorize platform
The GreenScent consortium turned to Agorize, a recognized leader in idea management software. The Agorize team shares the same belief as GreenScent: value is created collectively. Their software allows large organizations to transform themselves by leveraging collective intelligence, as it assembles all stakeholders in a continuous improvement model.
Agorize, being the sole non-academic entity in the project, enables direct communication between GreenScent and their student network across Europe, thus providing researchers with innovative concepts and effective approaches to develop training programs. Agorize's platform anbles the management of numerous innovation initiatives simultaneously, in the form of Calls for Ideas, while integrating gamification techniques similar to hackathons to enhance participant engagement.
The first open innovation challenge, called Sustainable Food Challenge 2023, was launched in January 2023 and is dedicated to the Green Deal's Farm to Fork strategy. The challenge was open to all young citizens across Europe and aimed at collecting innovative ideas on how to produce more sustainably and consume more sensibly? Proposals were accepted until May 14th, followed by evaluation phase combining a public vote open to all European citizens and an evaluation handled by GrenSCENT experts. The top six proposals will earn an invitation to meet the consortium in Paris in July for the final event, where they will have the opportunity to pitch their solution and benefit from personalized feedback and promotion for their idea.
More innovation competitions have already been discussed and will be centered around creating a link between innovative students and real life business cases about climate change, farm to fork and waste management. Students will benefit from mentoring from a chosen corporate partner and continue to learn through experimentation.
More to come soon, so stay tuned – HERE
Learning Sustainable Behaviors Through Open Innovation