The GreenSCENT Youth Assemblies are on!
 DBT team – 12th of October 2022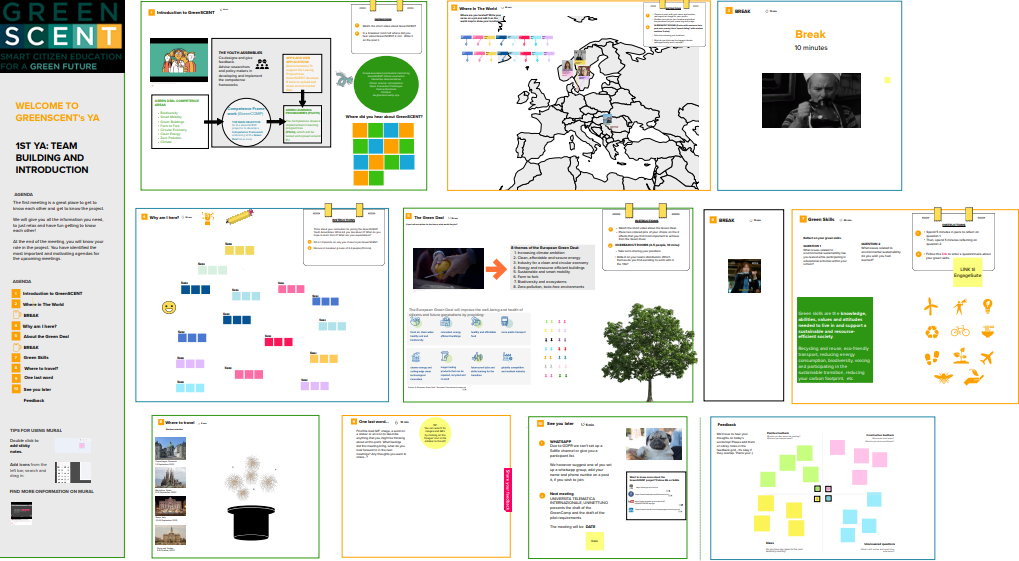 On Sunday and Tuesday, the first workshops were kicked off, marking the beginning of an exciting and important journey for the participants.
45 engaged young people from seven European countries got together in four separate online workshops to discuss matters pertaining to climate and sustainability and their presence in the participants' lives.
By the end of two afternoons filled with engaging activities, inspiring discussions, and profound reflections, the participants had in collaboration set the direction for the future Youth Assemblies – and for a greener future. The participants' interests spanned the entire palette of topics under the European Green Deal, and special attention seemed to go to the topics 'Fresh air, clean water, biodiversity', 'Clean energy', and 'Recycling'.
We are super excited to work with these young people, as their invaluable inputs will contribute to the shaping of the GreenCOMP and bring us one step closer to achieving the objectives of the European Green Deal. And we can't wait for next year, where we will travel to four European cities to meet everyone in person!
The GreenSCENT Youth Assemblies are on!