How green are we?
Chiara Gunella and Sarah McDonagh (UAB) – 24th of February 2022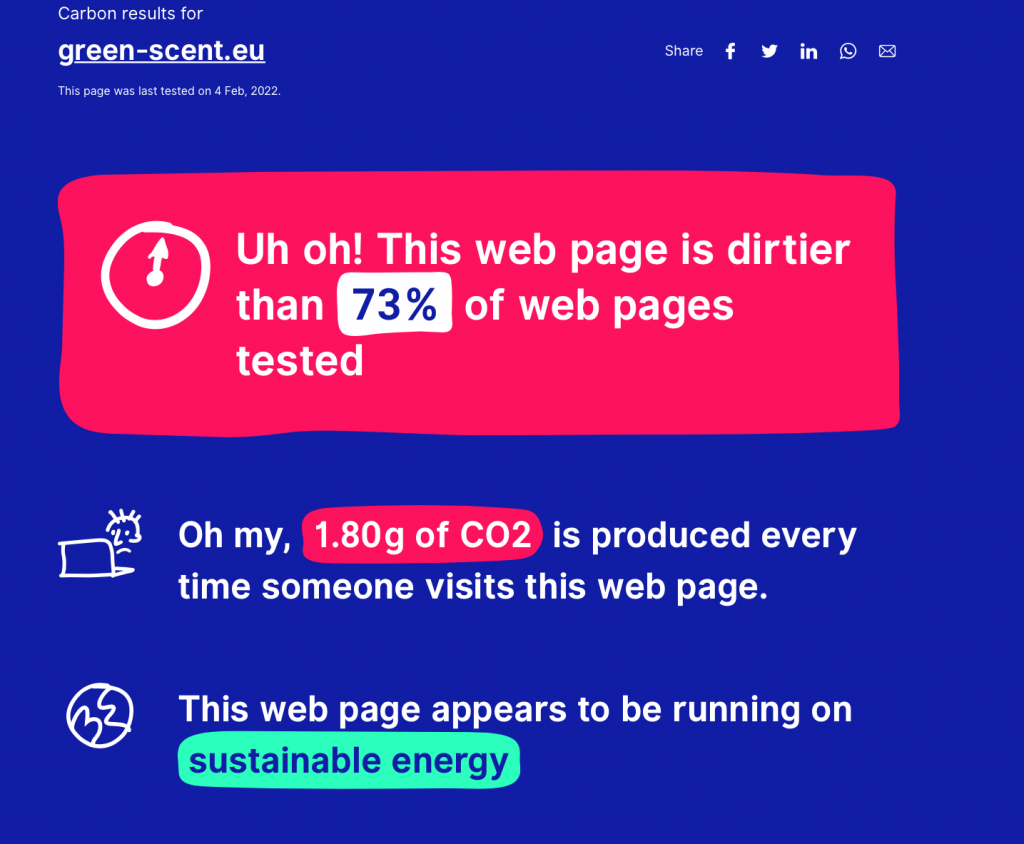 In GreenSCENT we believe that the first step toward social change is self-awareness.
Sounds easy but sometimes one of the most complicated things is to step back and say: "But what about me? What about my carbon footprint?"
In GreenSCENT we started to check our carbon footprint from the beginning and we will continue using this approach for the entire project.
Where did we start? Our webpage. It may sound strange but pollution is everywhere and media is no exception. In fact, the internet consumes a huge amount of electricity: 416.2TWh per year. To visualize this, it's more than the entire of the United Kingdom.
How is that possible?  From data centers to transmission networks to the phones we hold in our hands, it is all using electricity, and in turn, producing carbon emissions.
What can we do? There is a platform that helps us better understand our impact. On https://www.websitecarbon.com/ you can measure the environmental impact of your webpage.
This website carbon calculator has been created by Wholegrain Digital to educate people and promote a zero-carbon internet.
How does it work? The webpage calculates the carbon emissions checking:
Data transfer over the wire
Energy intensity of web data
Energy source used by data centre
Carbon intensity of electricity
Website traffic
If you want to make the internet carbon-free, calculate the impact of your webpage here and keep posted because in the next article we will introduce you to the 5 actions you can do to reduce your carbon emissions at work, at school, and in your everyday life.